cosmetics
Whike I don't use a lot of cosmetics, I had to throw out even the few that I had.I started cleaning out my cosmetics by gradually replacing with the 'clean' stuff.While we put a lot of effort into what we eat and drink we forget there are harmful chemicals in the make up we use!
Lead. ...

Quaternium-15 and Other Formaldehyde-Releasing Preservatives. ...

PEG Compounds. ...

Butylated Compounds (BHT, BHA) ...

Parabens.
are some of the harmful chemicals found in our cosmetics.
There are numerous brands available now ,which are free from many of the chemicals listed above.They are available in many stores like Whole foods, Wegmans, Sephora, Ulta,Target,Walmart,Macys,Drugstores and online retailers.They are definitely more pricey and could be double, if not triple the cost of the regular brands.I usually look for sales,coupons and makeup bundles which makes them more affordable.For something that you use every day I think its worth it! They do last a long time .
Here are a few brands that I love and use: ( I will be adding more to this list as I go along)
yes to cucumbers (facial wipes)
I call this 'dry cleaning for your face' haha .No matter how clean your make up, its never a good idea to sleep in them.You have to wash your face or remove make up with a facial wipe.These facial wipes do their job without any harmful chemicals.
Its 95% Natural, Biodegradable & FSC Certified.It is also Oil-free, non-comedoenic and hypoallergenic.
Average price :$5.99
Origins (skin care)
FORMULATED WITHOUT:
Parabens, phthalates, sodium lauryl sulfate, propylene glycol, mineral oil, DEA, petrolatum, paraffin, polyethylene beads, formaldehyde & animal ingredients*
*except cruelty-free honey & beeswax
While Origins does have a whole array of make up, skin care, bath and body products , I use their skin care line and foundation.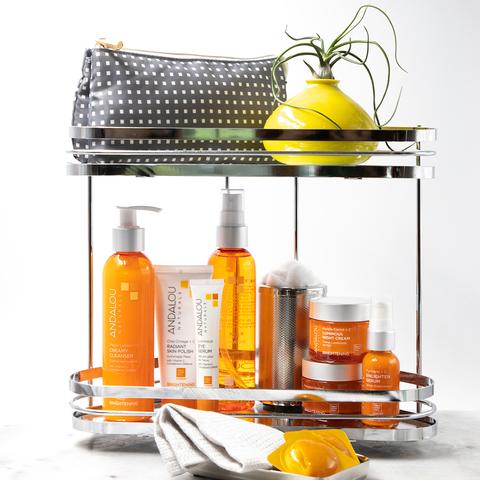 andalou naturals(skin care)
I have used their sample moisturizers that I found at Black forest Acres and happen to like them.They do offer a wide range of skin care for all skin types including Men.
Their products are Non-GMO Project Verified and Gluten Free Verified, Certified Organic, Nature Derived, Vegan, Vegetarian, Sustainably Sourced and Fair Trade Ingredients, and always Cruelty Free.
Burt's Bees (tinted lip balm)
Made with botanical waxes and 100% natural,this is one of the cheapest products on the market.It is one of the first natural products I started using years ago.It does not have a great choice of palette but I am ok with it for every day wear.
Averge price :$4.99
pacifica (makeup)
All Pacifica products are gluten-free, 100% vegan, and cruelty-free. ... In addition to being cruelty-free, they're also free of phthalates, parabens, sulfate sand other ingredients you don't want on your skin. They too have a full line of beauty products. I happen to come across their eyeliner at wholefoods recently and tried it.Its waterproof too but I didn't put that to the test yet! Overall its pretty good.
Average price :$11
zoya (nail polish)
Zoya has no toxic ingredients such as toluene, camphor, formaldehyde, formaldehyde resin and DBP (dibutyl phthalate) in its formulations.
Average price $10
Another of my favorite nail polish.I get it at whole foods when they are on sale:)
Average price:$8.99
Another product from mineral fusion which I switched to recently.Its acetone- free, non drying formula is very gentle and yet removes even the darkest shades easily.
Average price :$8.99